I had never really listened to audiobooks. They always took too long to finish and I inevitable got stuck with late fees when I failed to return the discs on time. I liked the idea of listen to them on long car or plane rides but it always seemed highly probable that I'd lose at least one of the disks somewhere along the way.  But recent life changes and the convenience of Overdrive have won me over.
I recently brought a puppy into my life, which means, in the short term, I don't have as much free, quiet time to read. I also spend a large amount of time following her around waiting for her to do her "business". Also, due to multiply nightly bathroom breaks (the puppy not me) I am a bit sleep deprived; reading has become a bit a challenge.
Overdrive Audiobooks to the rescue! No messing with multiple discs. No discs at all! Everything downloads straight to my smart phone and is returned automatically. No late fees! Thousands of choices!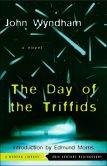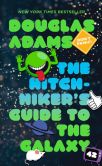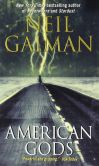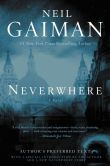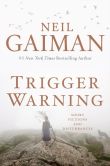 I've found I really dig hearing books read with an English accent. Standouts are John Wyndham's sci-fi classic The Day of the Triffids, read by Alex Jennings, the Hitchhiker's Guide to the Galaxy series, read by Martin Freeman, (who played Arthur Dent in the 2005 film) and pretty much anything written and read by Neil Gaiman, including American Gods, Neverwhere, and his latest, Trigger Warning. Correction: American Gods is actually performed here by a full cast.  Although he does read the introduction.
Neil Gaiman even makes "bad Neil Gaiman" sound amazing!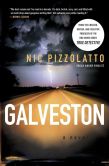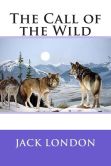 I've also found that anything read by Michael Kramer is great, particularly his readings of Nic Pizzolatto's hard-boiled crime novel Galveston and Jack London's classic, Call of the Wild. Kramer's voice is particularly impressive on Galveston, if you turn up the bass on your sound system you can vibrate pictures off the walls! Even with the playback sped up (see below) it's still impressively gravelly.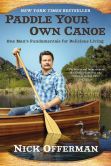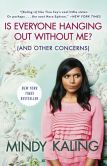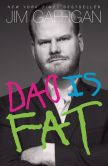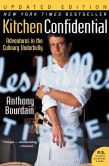 I've also been listening to some books read by the author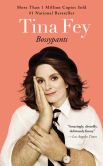 including Nick "Ron Swanson" Offerman's Paddle Your Own Canoe (I'd listen to Offerman read the phone book; it'd be captivating), Tina Fey's Bossypants, Mindy Kaling's Is Everyone Hangin Out Without Me?, Jim Gaffigan's Dad is Fat, and Anthony Bourdain's Kitchen Confidential. In most cases these are being read by the author which is neat since they perform their works in a style much different than how I read the books originally.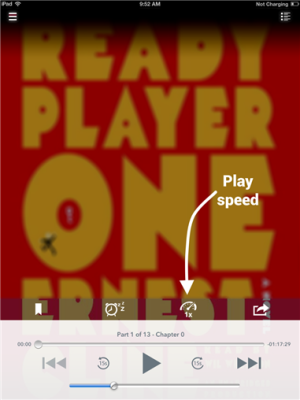 Overdrive even has a nifty feature that allows you to speed up the recording. Of course, too fast and everything sounds like it's being read by Alvin and the Chipmunks. But at 1.25X the difference is barely noticeable. I really found this feature helpful when getting through slower parts of the story or sections that I probably would have skimmed when reading.
The Wisconsin Digital Library currently has nearly 14, 000 E-Audiobooks to choose from so if nothing I mentioned sounded compelling, a can guarantee there is something out there for you!