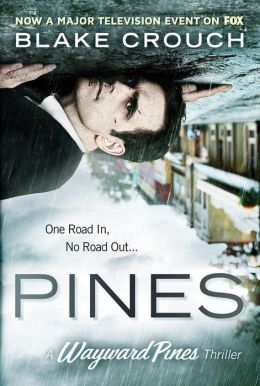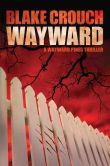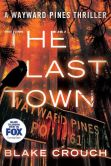 One of my favorite reads of 2014 was the Wayward Pines series by Blake Crouch. I discovered this via a customer who asked me to place a Hold for the second book in the series. She commented how unsettled the book had made her; how messed up it was; how twisted; she looked shaken. So, I thought to myself, "Well, I have to read that!"
The story follows an FBI agent who, while on assignment searching for two missing agents, wakes up in the idyllic town of Wayward Pines after a mysterious car accident. The town seems perfect. The people: perfect. Too perfect. He soon discovers that he cannot leave and that things are not as they seem.
Are things ever what they seem!?
It is really impossible to talk about the series any further without spoiling the various twists and turns (Holy Moley! Are the twists and turns!) but I will say that the moment I finished the series I knew I would read it again. I also thought, "This could be a really awesome movie or TV show."  Crouch creates builds an unsettling world of mystery, horror, and paranoia.  The 10-episode TV series, helmed by M. Night Shyamalan, is premiering on Fox this week and while Shyamalan's attachedment to the adaptation had me worried, judging by the previews, it looks like he has captured Crouch's tone (which Crouch really cribbed from David Lynch and Twin Peaks) perfectly.  I really hope this series is successful so that we get the rest of the series, Wayward and The Last Town. Stuff gets crazy!
If you like genre-bending thrillers, they don't really get more effective than this.